Just because summer has come to an end and fall is setting in does not mean I am anywhere near closing my grill. My household grills not just one season, but ALL seasons, especially FOOTBALL Season. And we love the bold, tantalizing taste f rubs, marinates and sauces from Stubb's. 
---
More about Stubb's
A West Texas hero with hands the size of briskets, C.B. Stubblefield, known as simply "Stubb," didn't just make barbecue, he made friends. His wide, trademark smile roped anyone into the spirit of the moment, whether it was singing the blues or savoring his slow-smoked brisket with slaw and beans.

Stubb got his first chance to cook for the masses as a mess sergeant in the U.S. Army, transforming his mess hall into the first incarnation of Stubb's Bar-B-Q restaurant. After his tours of duty in Korea, Stubb moved to Lubbock, Texas where, in 1968, he christened Stubb's Legendary Bar-B-Q. The restaurant was located in a ramshackle white stucco building that was long in character but could only fit 75 patrons.

Today, Stubb's heritage lives on in his legendary sauces, marinades and rubs, continuing to make people feel good all over the world. Though he started with only one sauce, Stubb's full line now contains 7 sauces, 5 marinades, 2 injectable marinades, 5 rubs, 4 cookin' sauces, a moppin' sauce and a wing sauce, all of which bring Legendary Texas Flavor to any meal.
---
Now that we are in full football tailgating mode, we are enjoy all kinds of bold, rich flavors with Stubb's. They offer a full line of liquid marinades for beef, pork chicken and Texas Steakhouse. 
This weeks tailgating was time for some pork chops for my crew. I added the chops to a storage bag and poured in the Pork Marinade and let them sit all night in the fridge, allowing those flavors and juice to soak deep into the meat. 
Once Sunday morning arrived, it was time for food prep so we can have some amazing chops for the football game. What I love about the slow cooker is that it is portable and can go anywhere, making it perfect for tailgating at home, in the parking lot with friends or at someone else's home. What my crew loves is the savory flavor that Stubb's brings to all of our meats.
The greatness doesn't stop at marinades. That is just the beginning. Stubb's also has a line of dry marinade mixes, rubs, barbecue sauces and Cookin' Sauces.

The Bar-B-Q Slider Cookin' Sauce is great for larger tailgating parties. Infused with molasses and brown sugar, as well as savory spices, this sauce provides a thick, sweet flavor for sliders. Just add meat and heat and you are on your way to they best sliders you will ever sink your teeth into.
Stubb's has great recipe inspirations that you can create and share with your crew. Next weekend, we are going to try out these delicious looking chicken kabobs! Don't want to wait for us to try them? Check out the recipe below and give it a try for yourself!
BBQ Chicken Kabobs
Ingredients
2 lbs. boneless, skinless chicken breasts cut into 1" pieces
2 1/2 tablespoons Stubb's Bar-B-Q Rub
2 red bell peppers, cut into large chunks
1 cup Stubb's Original Bar-B-Q Sauce
8 inch wooden skewers (soak in water for 1-2 hours)
Cooking Instructions
In a large bowl, toss the chicken and Bar-B-Q Rub together. Cover with plastic wrap and let it rest in the fridge for 30 min to 1 hour.
Alternate pieces of chicken and red bell pepper on the skewers.
Grill over direct heat for 7-8 minutes or until chicken is cooked through. Turn every 2 to 2 ½ minutes to prevent burning.
Baste with Stubb's Original Bar-B-Q Sauce and use a covered grill to ensure a smoky flavor.
Ready to try all that Stubb's has to offer? Be sure to stay connected socially for the latest information and delicious dishes from Stubb's.
---
Stubb's is now on our Mega Merry Christmas Gift Guide. You can view it HERE.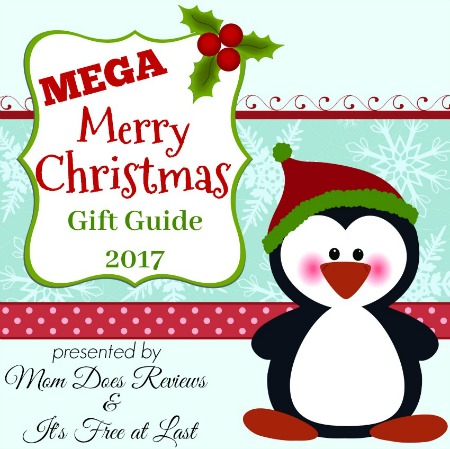 Please follow and like us: