Becoming a mother is certainly the most rewarding life experience for most women. You can be sure that it will change your life completely. However, the pregnancy will change your body, often in many bad ways.
There will be many physical changes like stretch marks, pimples, acne, pigmentation, fair fall, fatigue, hormonal imbalance, and dark circles. Sometimes they are temporary and at other times, they may last for several months. Post-pregnancy, many women also report a loss of glowing skin.
After the childbirth, life will certainly revolve around your motherly duties. But you will also want to look your best again after childbirth. During your maternity leave, you have the time to look after your hair, skin, and health.
Sometimes, both the pregnancy and post-pregnancy periods can be so tough that many women wonder, how attractive am I? Stop wondering. You can certainly look your best again and be the attractive girl you were before.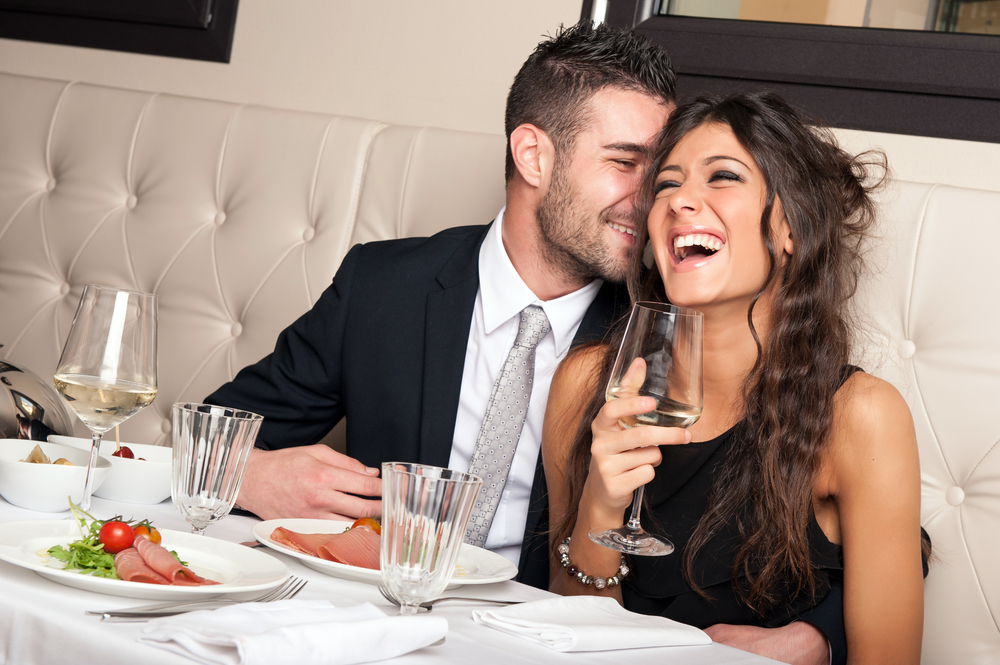 How to Make Yourself Look More Attractive
There are so many things you can do to improve your physical attraction, which will also make you feel better. Here are some tips for you –
Wear The Right Makeup
New mommies will often have blotchy patches, dark circles, acne on their facial skin. You can hide the color differences and spots with makeup. Wear a red lipstick, concealer, mascara, and foundation.
But make sure that the products you use don't contain any harsh chemicals. Fill in your eyebrows and add some color to your face. Cover up any blemishes for a natural look to make your face look more attractive.
A concealer will hide those under-eye bags. A good foundation will hide the face spots that have appeared because of hormonal changes.
Relax Your Face
A good skin care routine is a must after the child is born. Face masks are very effective in reducing the age of a woman. This will help you look more beautiful naturally. You will surely be going out more often, now that the child is born and your movement restrictions have been lifted. Remember to always apply sunscreen before you go out. And apply a cleansing lotion before going to bed in the night.
You can also try botox to look younger and more attractive. Botox injections can very efficiently reduce the appearance of facial wrinkles. They can also treat excessive sweating, neck spasms, and prevent chronic migraines.
Keep Your Hair Well-Groomed
Hair fall is a common problem post-delivery. Hair is in the growing stage during pregnancy and its falling stage slows down. Your hair will look more luxurious because of the rising hormone levels in your body.
However, after the delivery, the hormone levels will come back to normal, which means, your normal hair cycle will resume. There will be a shedding phase.
This is the time for hair restoration. It is best to seek professional help if you are seeing a lot of hair loss. Also, get the right haircut that is easy on maintenance. Alternatively, you can experiment too if you want to look more attractive to the opposite sex.
You can try a new hairstyle but make sure that it goes with your body. Add accessories to your hair to emphasize your personal style. Experiment with braiding, upsweeps, hair clips, and combs. Create waves or curls in your hair for a bouncy look.
Here are some good tips for long hair.
Get Manicures More Often
There are many benefits of manicures. A manicure will clean and make your fingers look more beautiful. It will also prevent infections and promote blood circulation. Trim your nails.
Regular manicures with cleaning and shaping your nails and also treating the cuticles will improve the growth of the nails. The cuticles will also stay properly moisturized.
Pull Your Shoulders Out
You have become a mother and you should rightly feel extremely proud. So, hold your head up to show off your new-found confidence and pride. Good posture and positive body language are very good for self esteem.
Make eye contact with everyone. Most men like confident women, which means, you are going to look more attractive to them.
Stop Trying To Look Model-Thin
Women gain weight during pregnancy. There is nothing to be ashamed about as this is very natural. The hormonal changes might have also added body fat. Post-pregnancy, you may want to get back into your previous shape as soon as possible. In doing this, many women tend to go on a strict diet so they can reduce body fat quickly to look more attractive to men.
This can be dangerous. Remember, you are breast feeding and must get adequate nutrition. Eat a balanced meal. Ensure that you are getting the right balance of proteins, carbs, sugar, and calories. Spend time exercising to feel fit and strong. Stay properly hydrated.
Smile
A smile spreads happiness. It will show to people your happiness on becoming a mother. This is positive psychology. So smile at everyone. You will appeal more to him and everyone else.
Remove Excess Hair
Hirsutism or excess hair growth is a common problem during pregnancy. This happens because of a higher level of estrogen in your body. This excess hair will often appear on the stomach and other skin parts, which usually do not have a lot of body hair.
Your facial hair may also grow very quickly. This may make you look and feel bad. Remove excess facial and skin hair to get back your previous look and to look more physically attractive.
Dress According To Your Body Type
You might have chosen larger outfits during the pregnancy because of your bigger body size. Now that the baby has been born, don't wear clothing that is too big. Keep your wardrobe updated while remembering that your body shape has changed again.
Wear clothes that accentuate your favorite features and choose clothes that make you feel confident. The most important thing is to remember that the clothes must fit. Do not feel afraid to show some skin. Also, remember to dress appropriately for the occasion and the season.
Throw On Some Heels
Women will be asked not to wear stilettos during the pregnancy. Sandals are recommended. You can look good once again by wearing whatever you want. Perhaps you want to wear those heels again. Go shopping if you have to. Show off your beautiful look.
It has been scientifically proven that there are many reasons why men are attracted to good looking women. People tend to give them more attention. The pregnancy might have caused several changes in your body. This is not the end of the world. If you are taking care of yourself you can once again be the attractive women you were before.