Take Your Favorite Avengers Back to School!
And don't miss the Avengers inspired fun crafts and treats…
If you haven't had the pleasure of watching Avengers: Endgame, I'm so sorry!  You have missed one of my favorite movies of all time!  Marvel Studios' "Avengers: Endgame," the climactic conclusion to an unprecedented, 11-year cinematic journey in which the Avengers take one final stand against Thanos, delivered the biggest opening weekend in history and is currently one of the highest-grossing films of all time.
Be sure to read my Avengers: Endgame post: 4 Fantastic Reasons to Watch Avengers: Endgame More than Once for more information about the movie!
Take your favorite Heroes Back to School!
What a great way to start the school year!! Who wouldn't want to bring their favorite Avengers to school with them!  Check out all the fun Avengers: Endgame Back to School products!
Lunchbox and Water Bottle:
School Supplies too!
Bring this notebook with all your favorite Avengers with you on the first day of school.  Be sure to bring the pencils and share with your friends!
Don't forget this amazing Backpack!
If my son didn't want to use the backpack, I was tempted to use it for myself.  Of course, I just might!  I love the style, colors and how functional it is.  It has 2 water bottle pockets, a front pocket, and 2 zippered interior pockets.  Even the straps are comfy and stylish!
Having all these great Avenger's Endgame school supplies makes me want to send the kids back early, just so they can show off their fun backpack, lunchbox, water bottle and more!  Well, I guess we can wait another 17 days.
Make these fun Avenger's Inspired recipes and crafts for more Back to School Fun!
Thor – themed recipe and an epic cape and armor:
Are you worthy of wielding Mjolnir? You will be with these Thor-Inspired DIY activities! Create a Stormbreaker Sundae and your own cape and armor! Download them at http://bit.ly/AvengersEndgameActivitiesThor.  Wouldn't that sundae be a great after-school snack? 🙂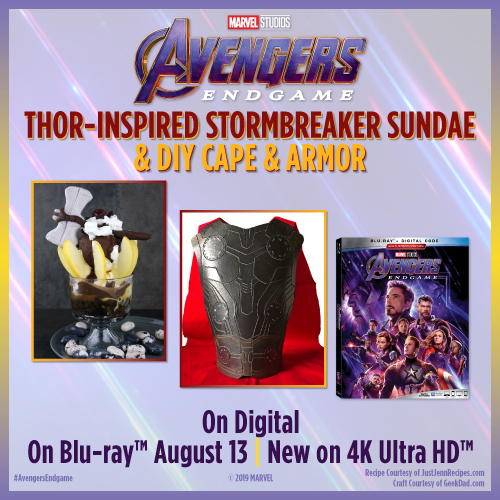 Black Widow-Inspired DIY activities:
Become the Black Widow with these Black Widow-Inspired DIY activities! Create a DIY Black Widow belt while munching on a delicious meat and cheese plate! Invite your friends over after school and share your goodies! Download them at http://bit.ly/AvengersEndgameActivitiesBlackWidow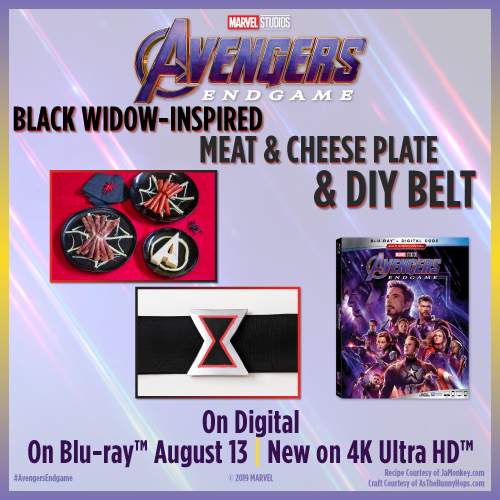 Hulk-Inspired DIY activities:
Hulk SMASH your way into these two awesome Hulk-Inspired DIY activities! Create some DIY Slime while crunching into a few Green Tacos!  I love Tacos- I'm going to make some for Taco Tuesday! Download them at http://bit.ly/AvengersEndgameActivitiesHulk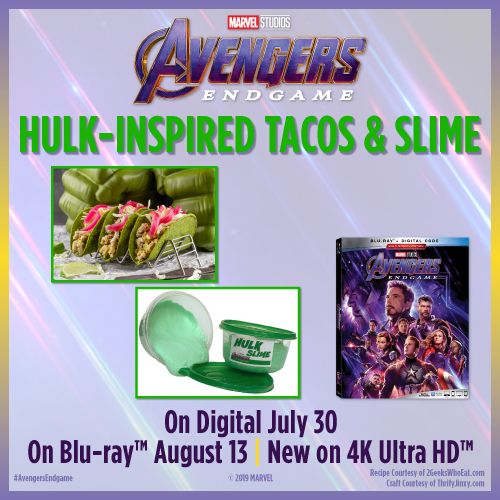 ---
Please follow and like us: