I am partnering with Catholic Central on this fun Valentine's Day post. All opinions are 100% my own.
February is commonly known as the month of love, where we celebrate the life of Saint. Valentine who is the patron of love, young people and happy marriage.
In the spirit of St. Valentine, let's talk about romantic gestures.  What's the most romantic thing anyone has done for you?  Let us know in the comments below. 
My soon-to-be husband at the time, was the king of romantic gestures!  He knew I collected Bird Houses and knew where I parked my car at work (we happened to work together before we even dated.)  I would come out of work to find the cutest birdhouse on my dashboard with a sweet love note attached.  He even made cute hearts and smiley faces 🙂 He didn't do this just once, he did it at least twice a month for about 6 months.  I never knew when I would find that sweet gift in my car!  It made me look forward to leaving work even more!
Be sure to download the "10 Tips To Rock St. Valentine's At home"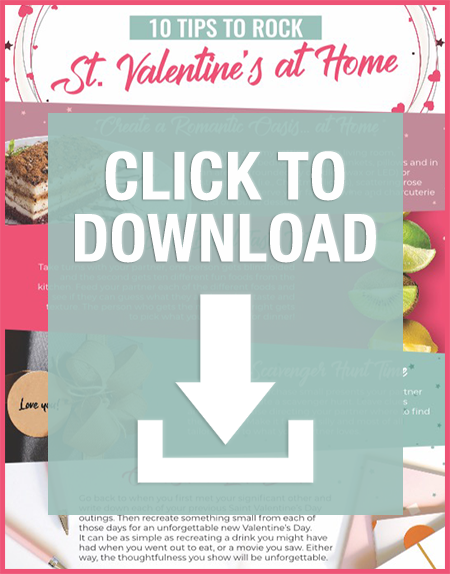 It contains simple things you can do at home to show appreciation to the one you love without having to spend every penny in your savings account! It also includes some cool facts about the "whys" and history behind some of the most time-honored Saint Valentine's Day traditions!
You have questions about the Catholic faith and what it means to be Catholic. We have answers. Using a team of witty writers, appealing hosts, and even some learned theologians, we've created shareable, snackable videos that teach the timeless truths and deep history of the Church with humor and heart. Produced in the Family Theater Productions studios on Sunset Boulevard in Hollywood, CATHOLIC CENTRAL entertains, enlightens and inspires.
ENTER TO WIN!
One lucky reader will win The Enchanted St. Valentine Love Kit! It includes:
1 – Red Rose LED Glass Dome elegant table lamp.
1 – Gold tone "Love" bangle bracelet
And more!
This giveaway is sponsored by Catholic Central.
Open to US only, 18+. The prize will be sent via FedEx or USPS. No P.O. Boxes please.
The giveaway ends 2/20 at 1159p est
Be sure to come back daily for more chances to win!
Please follow and like us: