Enjoy a 2 night family vacation in Estes Park, Colorado any time between April 8th – 22nd for a family of up to 6 people (a value over $550) in time for Spring Break!!!
Do you treasure your family vacations?  We love our family vacations.  I have never been to Colorado and would love to go!  It's on my list of places to go!  Thanks to Two Little Cavaliers and Estes Park Central for this great event!
This event was put together by Two Little Cavaliers the prize is being provided thanks to our sponsor Estes Park Central. This event is open Worldwide however you must provide your own transportation.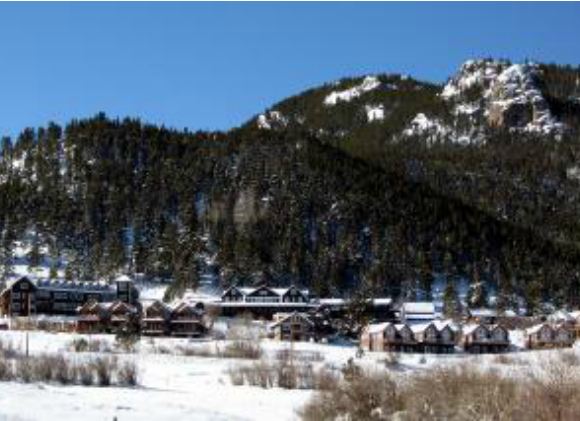 Experience luxurious accommodations, breathtaking views, cozy fireplaces and the ultimate Premier Vacation Rental. The Home to the Estes Park Premier Vacation Rentals Source was established in 2007. Estes Park Central holds the highest standards in private luxury vacation rental properties and guest services. With our Estes Park Vacation Rentals service and cabin rentals, we offer personalized lavish vacation rental accommodations to meet your individual needs. All our Private Vacation Rental Properties feature top of the line appointments, fully equipped kitchens, TV and DVD, fireplaces, cozy living areas, free wireless Internet, twin/queen/king beds with luxurious bedding and views of the Rocky Mountains. You will truly have an experience to remember with any of our prime Estes Park Vacation Rentals.
About the Condo:
This is a newly constructed, luxury, two bed/two bath condo with gorgeous mountain views overlooking Marys Lake and only 3 miles from the entrance to Rocky Mountain National Park. Our Estes Park vacation condo rental is fully-equipped with a Jacuzzi bathtub, King-size and Queen-size bed, Queen-size sofa bed in the living room, gas fireplace, washer and dryer, TV with Cable, DVD and a gourmet kitchen with granite counter tops. A private hot tub on the deck overlooking the mountains enhances your relaxation. The historic Marys Lake Lodge is located on this unique property. It has been totally restored to its original grandeur.Marys Lake Lodge offers 2 separate dining experiences for your pleasure. Grandmaison's Chalet Room offers world-class international cuisine with a European flair in an elegant ambiance. The Tavern serves delicious meals in a casual atmosphere with live music every night all summer. The rest of the year the live music continues Wednesday through Sunday evening. The Escape Spa and Salon offers a complete salon experience to rejuvenate your mind, body and spirit.
*While this particular condo is not pet friendly they do offer other condos and vacation homes under their management that that are pet friendly.
Activities and Attractions
Hiking year-round, viewing the incredible sights of Rocky Mountain National Park, bicycling around Lake Estes, the Town of Estes and looping past Mary's Lake Lodge, wildlife-viewing, fabulous Shopping,cross-country skiing, snowshoeing, sledding and downhill skiing at Eldora Mountain Resort, a 45 minute drive. The town offers fishing, boating, and indoor/outdoor rock climbing, and horse-back riding.
Giveaway starts at 1201 am 2/27
Open Worldwide!
a Rafflecopter giveaway